Changing the way we experience the indoor world
Highly scalable, infrastructure-free indoor location-based solutions
Built on World-class award-winning science from the University of Oxford
"It's a bit like Uber…but for staff in healthcare"

- Dr Harpreet Sood, former NHS England Deputy CCIO
Navenio's AI-led indoor location based solutions help transform and improve workforce efficiency in hospitals and enable any use cases in applications and systems in any type of building, in any sector globally.
Navenio is different. Unlike other indoor location solutions, Navenio is infrastructure-free and can be implemented without the need for surveying. Navenio delivers highly accurate, frictionless and scalable indoor location and works where GPS does not work, enabled simply by using sensors in smartphones.
Navenio has had a dramatic effect on efficiency in UK hospitals resulting in better care and improved patient outcomes.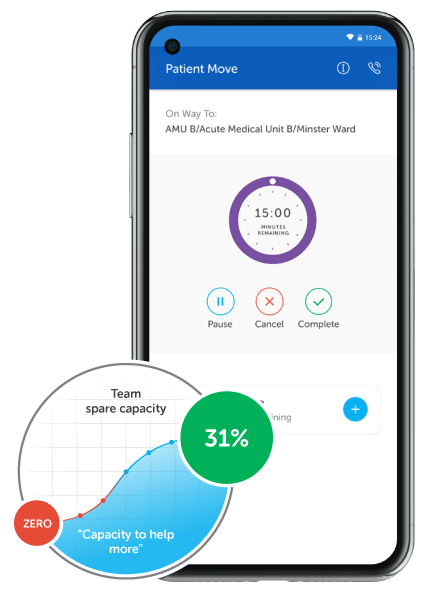 Intelligent workforces in healthcare
Navenio transforms workforce productivity in healthcare through:
Right person, Right time, Right place
Many have tried to make the way clinical teams work to be more efficient. But few have focused on optimising the supporting logistics teams which underpin patient flow throughout a hospital, for example porters, cleaners, and Allied Health Professionals.
Navenio has done just that.
The Navenio intelligent Workforce Solution offers an automated system for the tasking of healthcare staff based on their location; prioritising workload in real-time on the basis of 'right person, right time, right place'
World-class science behind our infrastructure-free technology
Navenio's Intelligent Workforce Solution is created from World-class University of Oxford Science. Using only a smartphone's sensors, the fusion of core technologies creates a highly scalable indoor location, providing actional insight immediately – which in turn feeds Navenio's advanced scheduling AI for optimum performance.
Indoor Location for Everyone, Everywhere
Our highly scalable, indoor AI-led location-based solutions transform workflows by confirming a team member's movement to inform decision-making and facilitate location being integrated into existing apps and platforms. Our Intelligent Location Services can be used within B2B and consumer apps providing people with richer experiences everywhere, from integrating with healthcare, logistics apps to being used in shopping centres, smart cities and hospitality. Smart City New Retail Logistics Hospitality Healthcare
OEM Indoor Location and Mapping Technology
Navenio's location technology is a powerful tool wherever you want to utilise and benefit from indoor location data for different users and applications. Navenio has a wide range of IP it can license to OEMs covering infrastructure free localisation of people, trolleys, vehicles and assets; signal map automation; physical map automation and more.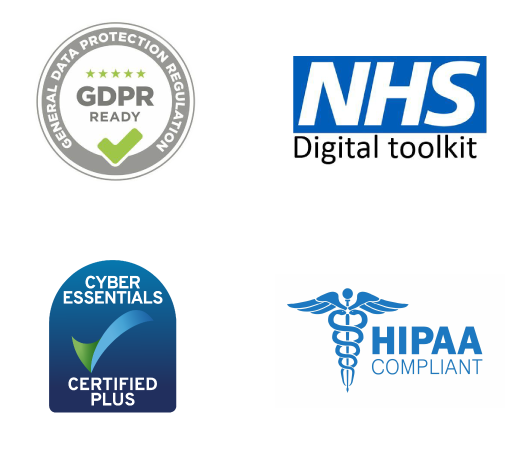 Social Mission
Navenio. Benefits for all.
Although there are many markets for its application, it was critical that Navenio's primary focus was to deliver positive real-world benefits for every user. For this reason, Navenio initially focused on transforming workforce efficiency in hospitals globally.
Privacy and security are inherent in Navenio's technology and we are committed to protecting all confidential data. Navenio is Cyber Essentials Plus certified, NHS Data Security and Protection Toolkit, HIPAA and GPDR compliant.