Digital Health News: Delivering the right care at the right time during COVID-19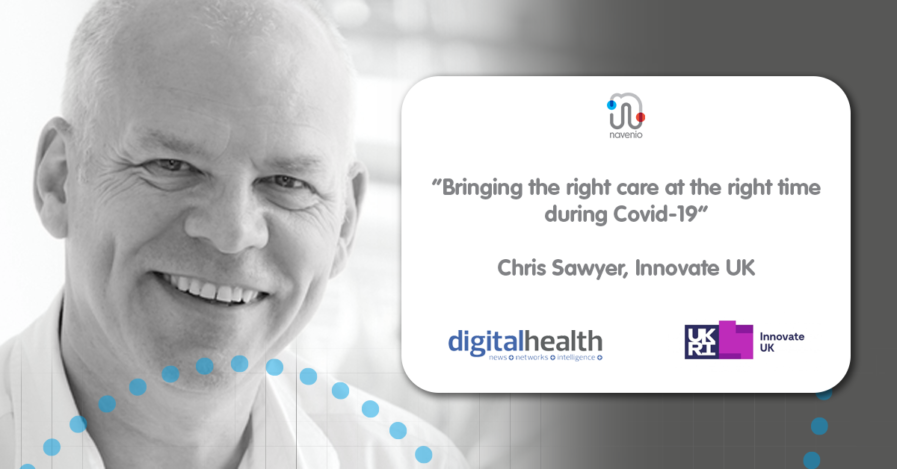 Last week Chris Sawyer, the innovation lead for Digital Health at Innovate UK, wrote a piece for Digital Health, on the innovators that have helped strengthen the health service by bringing the right care to the right people at the right time during the pandemic. 
There have been many teams working behind the scenes applying their ideas to create a stronger health system, supporting the NHS and its employees, to help keep patients safe while offering them the care they need. We at Navenio were thrilled to have been included in Chris' roundup, alongside GripAble and accuRx. 
Over the course of the pandemic we have used location data to reimagine how people move around hospitals. With COVID-19 making cross-contamination a life or death issue for hospitals, we have helped manage busy spaces, and offered streamlined workflows to the teams operating within them. Our recent NHSX AI in Health and Care Award has contributed to the ground-breaking technology we offer to customers, that is highly accurate and operates where GPS does not. 
Yet the work from other innovators has been just as noticeable. GripAble, an at-home rehab tool for stroke patients has blended mobile gaming with wearable devices and sensors. During the pandemic with no access to face-to-face clinician meetings, the company has put rehabilitation back into the hands of patients allowing them to train from home. Equally, accuRx has used its technology to find new ways of communicating with patients. It has developed services including video consultations, remote monitoring of COVID-19 patients, and a way to send documents to patients and get a response. 
To read the full article in Digital Health follow the link here. And to keep up to date with news and views from Navenio follow us on Twitter and LinkedIn.