Discovering the Potential of the Indoor World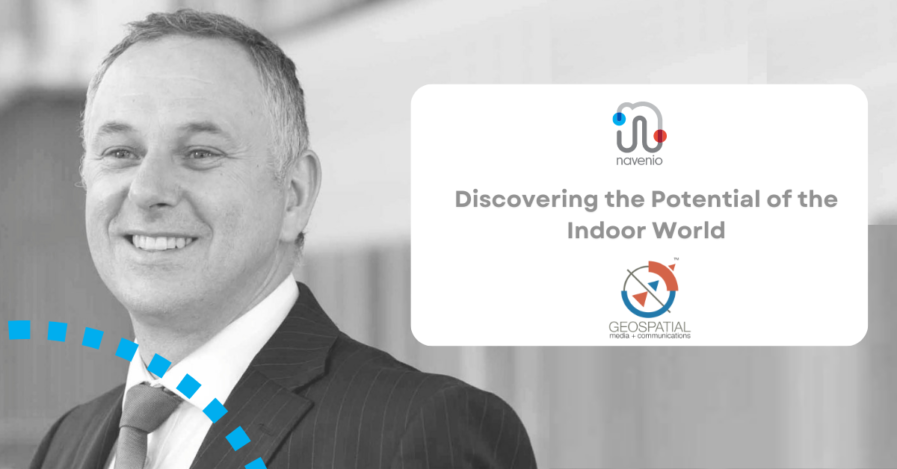 In light of NHS waiting times being the highest on record, Navenio's CRO Andrew Loveless spoke with Geospatial World on the potential of discovering the indoor world.
Here are some of Andrew's key messages:
Knocking down the door
Real time indoor location mapping has shown to have an important role in solving real life business challenges. This has been particularly relevant in the healthcare sector during the pandemic. By providing real time location information, healthcare workers in hospitals have been able to increase the number of tasks completed by 94% and reduced bed turnaround time by 35%. 
Going beyond current use cases
We have seen how infrastructure free indoor mapping in hospitals can improve efficiency and productivity and improve patient care by organising and planning of both clinical and non clinical resources, resulting in better patient care. However, the opportunities of mapping the indoor world are not limited to the healthcare sector.
We are engaged in many other industries – such as retail, sporting events, engineering, logistics, construction and facilities management that can benefit from knowing the location of both assets and people. In fact, the applications are endless.
What the future holds
Globally the business landscape is under increasing pressure and many are looking for new models of operating as in healthcare you cannot simply build out new hospitals equip them and hire new staff to cope with the pressure. New models of delivery are required that match workforce capacity to demand. The Navenio solution provides this real time insight into the actuals of workload demand and organisational capacity. This insight provides ability to better align the workforce to ever evolving work loads..  
As many sectors are under pressure many are looking for new cost effective approaches and solutions. As technology advances the need to deploy expensive capital infrastructure along with the maintenance overheld is no longer needed with solutions like Navenio as all the indoors maps are captured and maintained by the smart phone.  
One large area of growth is connecting Navenio RTLS for asset and people services and working in partnership with partners such as HERE and BT to provide extended capability of knowing the location of assets and workforce.  
There is still a lot to discover within the indoor world and we look forward to being part of this journey..
To keep up to date with Navenio's latest news and views, follow us on Twitter and LinkedIn.