Navenio CEO Speaks to BBC South about Oxford Innovation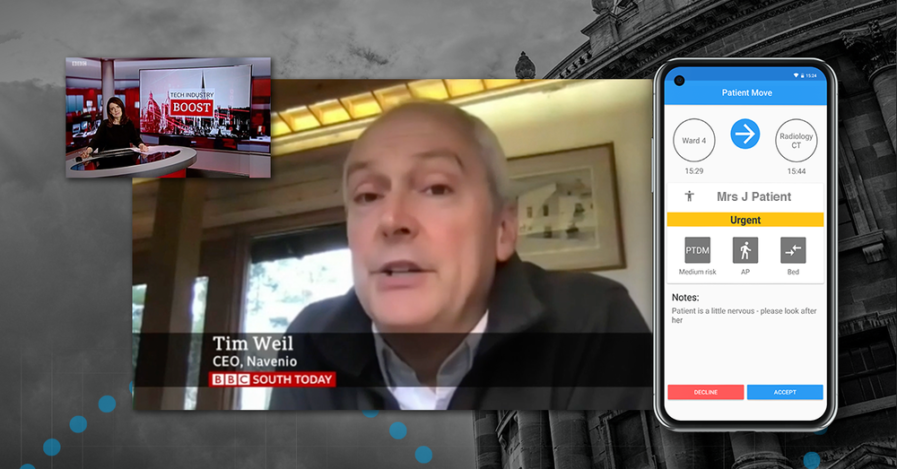 Yesterday, our CEO, Tim Weil, was interviewed by BBC South Today Oxford, to discuss Navenio's contribution to the city's thriving tech hub. Tim shared insight into why computer science is a worthwhile career choice in today's market and highlighted the benefits of being part of a growing community and industry.
The news comes as Tech Nation, the UK network for ambitious tech entrepreneurs, has just revealed increasing demand for specialist roles across the city's startups and scaleups, as the tech sector recovers from the initial impact of the coronavirus crisis. Investment in Oxford's fast-growing startups and scaling tech companies has also been healthy in 2020, with a total of $523m raised.
The University of Oxford is one of leading universities when it comes to spinning out successful startups, and it's where Navenio began. Founded by Professor Niki Trigoni and Tim Weil in 2015, Navenio's work focuses on its award-winning, AI-driven indoor location systems, which uses complex proprietary sensor fusion algorithms, advanced signal processing and machine learning to map out indoor locations and the movements within. Navenio has used this deep tech to build out solutions ensuring the right person is in the right place, at the right time in complex multi-building campuses.
You can find out more by watching Tim's interview here.