How Navenio is leading the way when it comes to tech diversity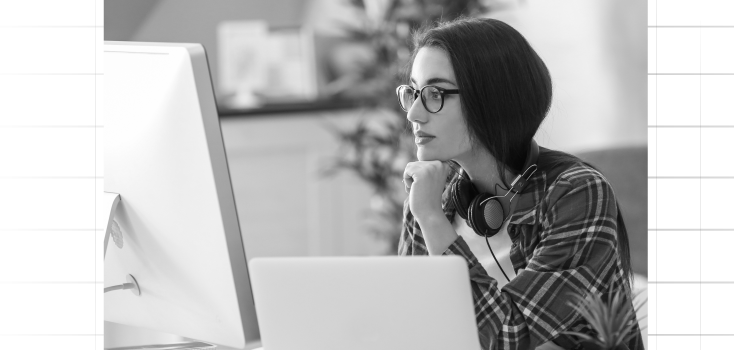 Navenio is well represented by females on the management team, unusual for a deep tech organisation which, according to Tech Nation, is usually 19% female. It has a woman at the helm Connie Moser (CEO), is founded by a woman Niki Trigoni (CTO) and run by a woman Sharon Backer-Holst (Head of Operations).
In light of this, we were recently featured in TFN, for our commitment to diversity in the tech sector. We're proud that women are currently representing 50% of our Senior Leadership Team (SLT) and a third of the company's total 89 employees, a figure which has climbed by over 10% in the last twelve months.
HR is looked after by Rebecca Kyte, our deputy HR manager, who has herself made great progress in the business, and is proud of the exemplary organisation when it comes to diversity. Kyte thinks there are key factors at play:
"We are working towards  a 'blind' recruitment process, with anonymised CVs to ensure a fair selection process based on skills, experience and potential. We make sure to mention that we can make provisions for any disabilities from the interview stage onwards and to let us know what they might be."
The other success factor is that we 'fast track' our talented employees – Lindsay Henderson joined as Technical Sales Manager in 2016 and now heads up a team as Senior Customer Success Manager. Another example, Emma Eldret, Senior Product Manager, joined the business in 2021 and progressed rapidly to that position from Product Owner level. It is a true meritocracy.
Being spun out of Oxford University encourages innovation and talent at a truly global level, which is recognised worldwide. Oxford is respected as one of the true leaders in medical science and is repeatedly placed first in clinical, pre-clinical and health in the Times Higher Education World University Rankings.
With our founder Niki Trigoni winning CTO of the year at both the Women in Tech awards and the Women In IT awards over the past two years, Navenio is diverse and award-winning from the top. Moreover, the company has just expanded its presence in the US with the appointment of our CEO Connie Moser. With a solid people strategy which hires for potential over gender, background or title, 2022 holds an unstoppable future for the team and allows our employees to bring their whole selves to work.
For more news and updates, connect with us on LinkedIn and Twitter.