How Navenio's technology is transforming hospitals across the UK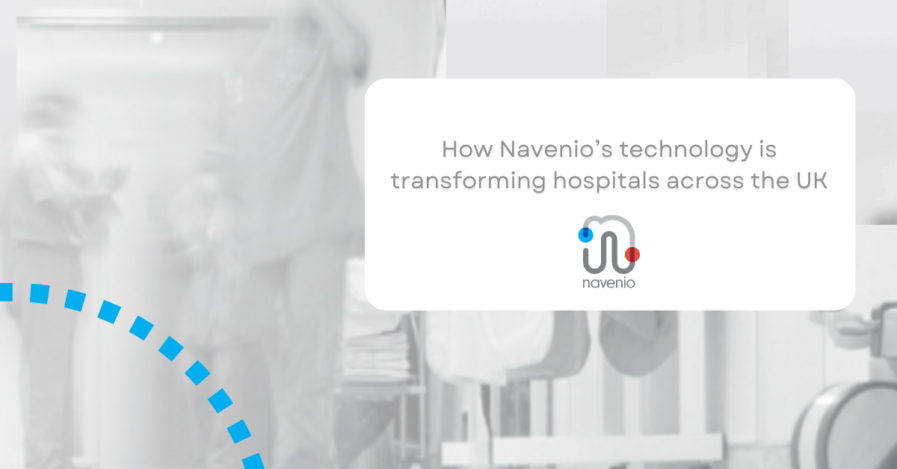 Within the healthcare industry, location issues continue to cause problems for hospital staff, and a lack of efficiency can often lead to backlogs and staff shortages. However, Navenio's technology assigns healthcare staff to different tasks; prioritising workload in real-time on the basis of 'right person, right time, right place'.
The Navenio difference
Navenio offers a solution with truly unique location technology. Without the need for infrastructure (and all with the help of a smartphone), Navenio's technology is a powerful tool across healthcare systems and beyond, as well as each individual element on its own, with the ability to unlock 2-3x improvement in the number of tasks completed by hospital staff. 
For hospitals, Navenio can help support the entire system already in place with a customisable solution to suit all healthcare sites. When doctors and clinical staff have multiple logins across different systems it can often be confusing and take extensive amounts of time. With Navenio, staff have a location engine that could power any of the locations that needed but without having a different system, a different setup, and different integration. 
A solution for healthcare providers 
One of the main problems in healthcare is staff shortages, or existing staff being overworked, with many facing long hours and many different priorities to juggle. This can create a cross contamination of the workforce. 
For example, if a patient needs to be moved with a bed, it is the porter's job to put the bed in the right place. However, if a nurse needs a patient to be moved at that time, the nurse may often get the bed themselves. This creates a problem where you're using clinical time, which is already stretched, to complete other services. This is where Navenio can help.
Navenio's Intelligent Location Solution (ILS) is able to locate assets across the hospital, freeing staff up or alternatively, a nurse would be able to find assets quickly. Additionally, the Intelligent Workforce Solution (IWS) uses workforce tasking to improve the surrounding services around the hospital, thus freeing up clinical time. By accurately using the location of assets, people like porters and cleaners are in the right place at the right time to complete their tasks instead of nurses and doctors stepping in to complete additional tasks, improving patient care and flow.
The Navenio system uses standard API's that can be used to connect to other health care systems. And from those API's, you can create exact tasks, edit, cancel, and add and disable users.  Additionally, custom values or custom attributes can also be added or transferred to suit the specific needs of the hospital system due to standardisation and the technology can connect to any hospital system. Continuous real time events can be sent from the eventing system, back to any healthcare system to update things like whiteboards, dashboards.
The technology also allows for systems to become unique and customisable, with the ability to write something slightly differently for each hospital or healthcare environment. Navenio's technology is available as a standalone solution or as part of your interoperable environment. Navenio's modular system supports multiple standards including HL7 / FHIR, as well as bespoke integration where required.
Patient privacy is also essential. All patient information is encrypted and each customer has its own separate system which is known as 'single tenanted' clusters. This means there is no cross contamination of data and within each cluster, patient information is encrypted.
To keep up with Navenio news and updates, follow us on LinkedIn and Twitter.