Navenio Featured as a Startup to Watch in AI and Geographic Information Systems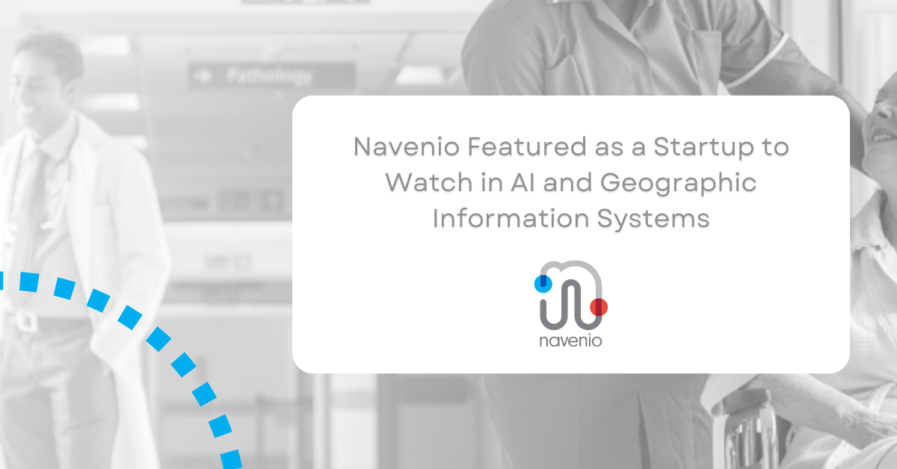 Navenio has been featured in both the Pitchbook Startup Radar series and the Tracxn Emerging Startups series, both highlighting emerging startups in the AI and Geographic Information Systems space.
Within the Pitchbook Startup Radar, European VCs on AI startups to watch according to six European VCs active in AI.  Manjari Chandran-Ramesh, Partner at Amadeus Capital Partners, recognising our beacon-free indoor tracking smartphone sensors, which create a highly scalable indoor map able to provide operational teams with immediate actionable insights. 
On top of this, Navenio was recognised for its ability to deliver a two to three times improvement in the number of tasks completed by hospital staff, which in turn improves patient experience, staff retention and the bottom line, while also minimising the risk for cross-contamination between wards.
Additionally, Navenio has been featured in Tracxn as part of the Emerging Startups 2023: Top Geographic Information Systems. The feature is part of a curated list of the most promising startups leading the Geographic Information Systems industry, from across the globe. Navenio has been noted for AI-led location-based solutions, helping to transform workflow in hospitals and beyond, by enabling confirmation of team members' movements to inform decision-making.
We are continuing to develop our solutions to enhance workforce efficiency and effectiveness across different sectors, improving ease of deployment and scalability.
To keep up with Navenio news and updates, follow us on LinkedIn and Twitter.