Navenio recognised in the Digital Health Playbook 2023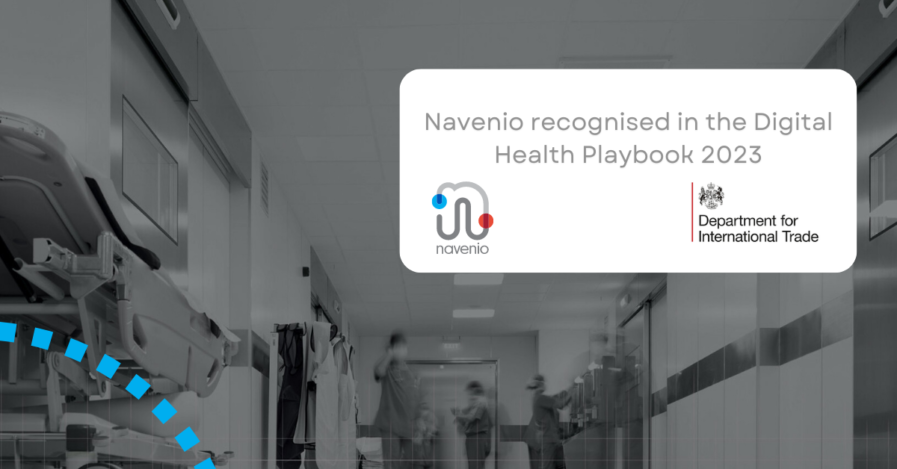 Navenio has been recognised as one of 200 innovators transforming the healthcare sector within UK Digital Health Playbook 2023. The Department of International Trade has launched the Digital Health Playbook to showcase the picture of talent and innovation the UK brings to the world in a fast-evolving industry with new pioneers emerging daily. 
Within the Playbook, companies, and innovations who provide a range of support to the healthcare sector. These include reporting data, using AI, pre-assessment, diagnostics and systems management, and managing staff at scale. 
Navenio has been placed within the System Transformation and Efficiency Category, to highlight the importance of delivering improvements in the quality of care, through the use of world-class digital technologies and information. Experts share their learning and experiences through the creation of blueprints to enable others to follow in their footsteps, as quickly and effectively as possible. 
Here at Navenio, we are pleased to be recognised for our solution to healthcare efficiency. Based on the principle of 'right person, right time, right place' we understand healthcare staff's movements, prioritising workload in real-time. With this, our technology has placed Navenio as one of the UK's companies that is providing digital solutions to support transformation in all aspects of healthcare. 
You can view the UK's Digital Health Playbook 2023 Edition here.