Navenio showcases influential female leadership to celebrate International Women's Day 2023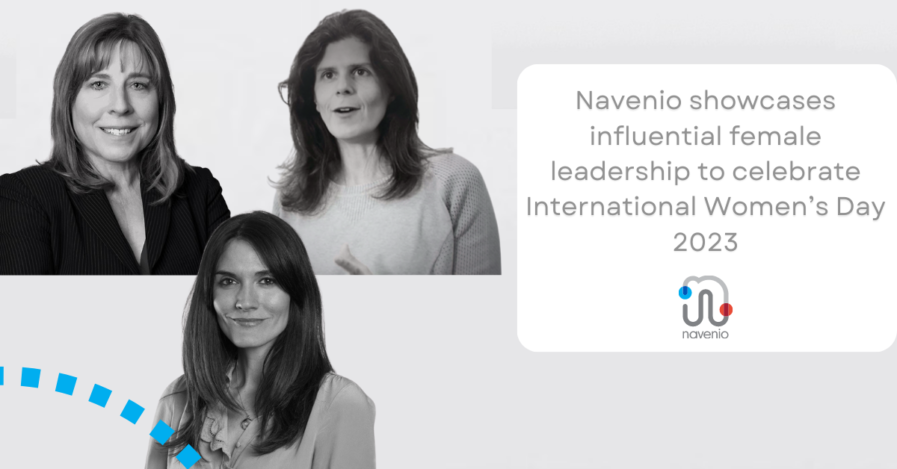 Today marks International Women's Day (IWD), a global celebration of the social, economic, cultural, and political achievements of women. According to the World Economic Forum, many tech organisations typically have 15%-25% women within the senior leadership team and a recent study found that only 1% of funding goes to female founders. 
However, Navenio is paving the way for change with a leadership team made up of many influential women in tech. This IWD, we want to acknowledge the importance of women in tech across the industry and celebrate the achievements of women across the world.
Our Founder and CTO, Niki Trigoni has been a leading figure for Navenio from the start. Niki's experience and knowledge has become central to Navenio's leadership, technology development and commercial success. Niki has also been recognised for her work in the sector through winning the Most Influential Woman in Tech at the Computing Awards, as well as winning CTO of the year at the Women in IT Awards in 2020, 2022 and 2023. 
Navenio is also proud to be led by our female CEO, Connie Moser, who is a  leader in healthcare IT and heads up our activity in the US market too. With over 30 years experience, Connie is continuing to support Navenio's growth to improve the efficiency of the healthcare industry and beyond in 2023
Victoria Gray recently joined the team as Navenio's new General Counsel. With her significant experience working with SaaS businesses within the healthcare sector, particularly in Oxford's tech innovation hub, she has been influential in Navenio's continued growth.
Our Head of People and Operations, Sharon Backer-Holst is a key figure in the Navenio team with her experience developing and implementing strategic plans with long term business models, alongside leading large scale transformations. Equally, Rebecca Kyte continues to develop her role as HR Manager at Navenio, supporting the recruitment process and commitment to diversity.
Navenio has always been committed to diversity and inclusion. Our Navenio team of more than 90 people includes a diverse group from technological, non-technological, healthcare, academic backgrounds and women in leadership. Our team continues to share their passion for Navenio's technology being used for good, improving workforce efficiency in healthcare teams, and improving patient outcomes.
For more news and updates, connect with us on LinkedIn and Twitter.