Spotlight on Navenio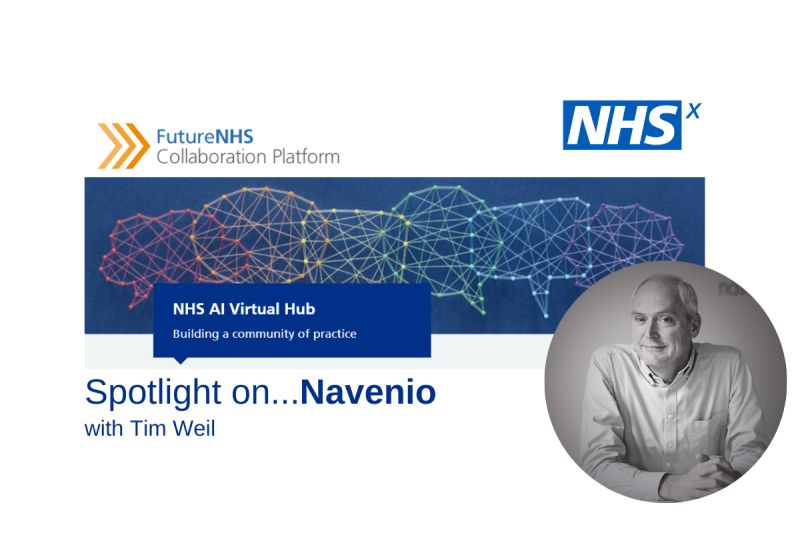 The NHSX team and the AI Virtual Hub, a community space for people to interact and share knowledge, shone a light on Navenio in its latest spotlight article last week. The series features AI technologies who are winners of the AI in Health and Care Award, and offers an opportunity to learn more about AI in healthcare, including the level of maturity and challenges faced. 
The AI in Health and Care Award aims to accelerate the testing and adoption of AI technologies for health and social care. It was announced earlier in the year that Navenio was one of the winners of this award, and since then we have put a plan together to develop a scalable and evidence-based solution on a national level that will continue to support the NHS' patient flow and efficiency. 
The spotlight article goes on to detail the challenges our Intelligent Workforce Solution (IWS) is addressing, and how AI will be utilised. One of these challenges includes the efficiency of teams working in hospitals. Through Navenio's IWS technology a frictionless, accurate and robust indoor-location solution can be built, which only requires the user to have a smartphone for it to be used. The AI used is built on award-winning science from the University of Oxford, and works where GPS does not. As the technology is infrastructure-free it removes all barriers to enable rapid scalability. 
We encourage you to register to join the AI Virtual Hub and read the full article here. 
Keep up to date with Navenio news and views via our Twitter and LinkedIn pages.