Support on the frontline: Technology helping fight COVID-19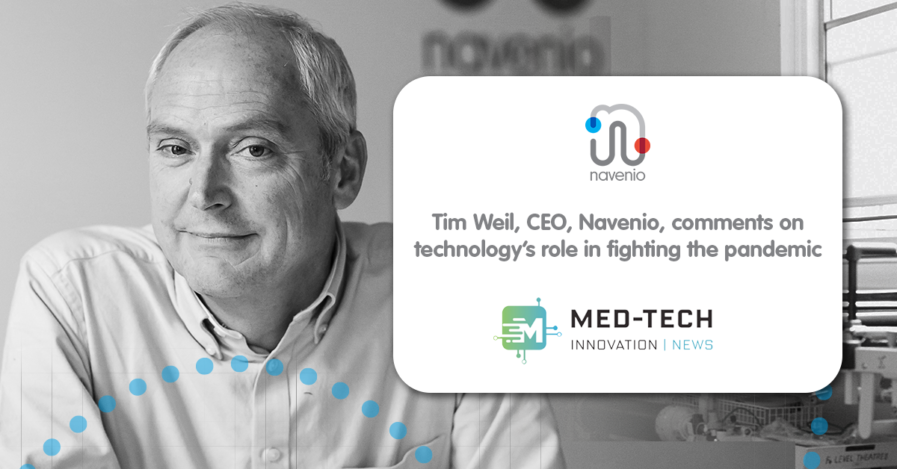 Despite over 80 million COVID-19 vaccine doses having been administered, the UK is in the midst of a third wave, raising the demand for health tech platforms to help manage the effects of the virus. With this in mind, Navenio's CEO Tim Weil recently spoke to Med Tech Innovation News about the role of technology in helping fight the ongoing pandemic. 
As hospitals and healthcare teams tackle the existing and long-term impact of the pandemic, the Navenio solution is helping to ease the burden on public and private healthcare systems. By supporting healthcare teams and patients, whilst also working to mitigate against infection rate, Navenio is helping healthcare settings to become data-centric and deliver improved patient care.
In the article, Tim commented: "Our healthcare teams need more support than ever to be able to cope with the strain they are under, so it's important for organisations across the board to equip them with the tools that they need. Technology is supporting our public and private healthcare teams in a range of areas, including portering, cleaning, catering, and locating assets."
He concluded: "As outlined in a recent Public Policy Projects report, it is time to address inequalities and continue the pace of digital transformation by investing in people as well as technology. While we've made great steps forward, the pandemic has opened up a window of opportunity for change that we haven't seen before. We now have the ability to leverage tools to ensure that our teams feel better supported, hospitals and healthcare settings can run efficiently and effectively and ultimately, patient care can be prioritised."
To keep up to date with the latest news from Navenio, follow us on Twitter or LinkedIn.