TechRound News: Niki Trigoni on 2022 Healthcare Vision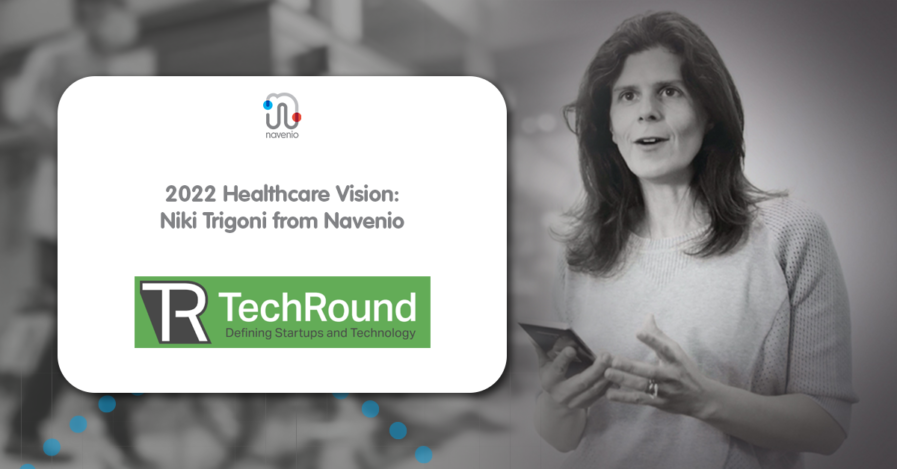 Last week TechRound published Niki Trigoni's thoughts on the future of healthcare. As Navenio's CTO and Co-founder, she discusses what Navenio has to offer as we look ahead to 2022. 
With increased investment in initiatives like NHSX's Artificial Intelligence in Health and Social Care Award, Niki predicts that the role of AI will become more important and will be a driving force in simplifying the day-to-day tasks that will ultimately benefit staff and patients alike within hospitals. 
The UK government has given special attention to funding AI and ML in order to streamline the NHS's challenges caused by the COVID-19 pandemic. With winter being the busiest and most troublesome season for the health service, such pressures will need the help of smart technologies to increase capacity, improve workflows, and solve clinical and operational challenges. To read the article in full visit TechRound.
To keep up to date with news and views from Navenio, follow us on Twitter or LinkedIn.