How Navenio is supporting BT to bring intelligent workforce innovation to businesses in the UK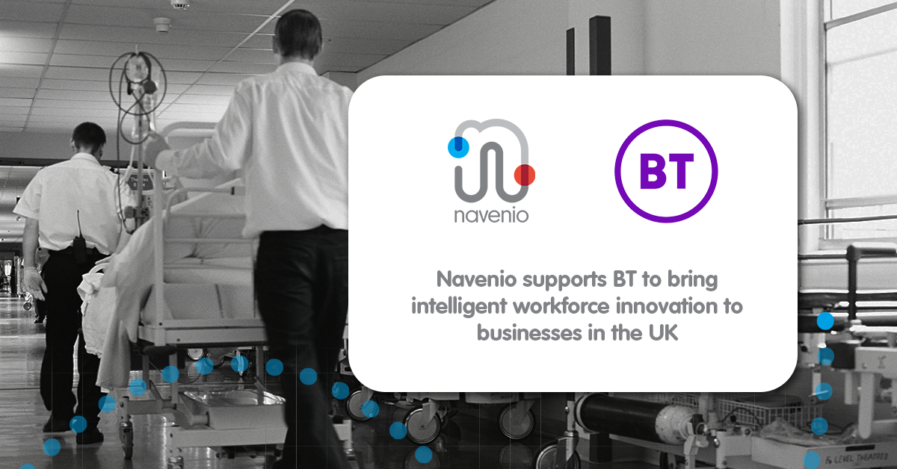 We are proud to share that Navenio is supporting BT to drive efficiencies in field force automation for its business customers in the UK. At a time when digital transformation within businesses is so key, our technology will deliver vital workforce insights to help BT's business customers to run more efficiently. Our software aims to offer a long-term positive impact across multiple verticals, and we hope to see this continue as we reimagine business processes and drive digital transformation in different markets and use cases. 
Our solution is infrastructure-free, highly scalable, accurate and robust. The technology utilises existing smartphone devices to localise people within a broad range of contexts and markets. For example, within the healthcare sector the solution has enabled a wide range of workflows to become more streamlined, from portering to cleaning, catering, and the location of assets, supporting hospitals in becoming data centric. Navenio has doubled capacity and delivered 40% faster response times in hospital sites during the pandemic.
BT's Specialist Solutions Field Force Automation (FFA) team currently provides a broad portfolio of equipment and services. For example, it offers real time information on work and resources, including VR and AR solutions as part of a managed service, underpinned by EE's 4G/ 5G network. By adding Navenio to its portfolio, BT can further enhance the innovative solutions available to its customers. 
For more news about Navenio, follow us on Twitter and LinkedIn.