Navenio grows 932% and appoints Victoria Gray as General Counsel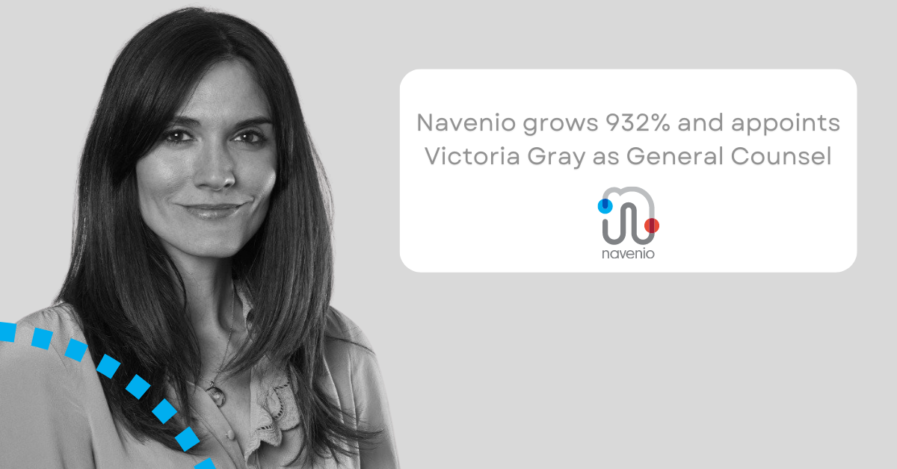 As we build on a successful 2022, we are pleased to announce the appointment of Victoria Gray as Navenio's new General Counsel, to support our national and international growth. Victoria joining Navenio comes alongside our 923% growth in four years. This appointment will help to continue with this momentum in 2023 and aid Navenio's future business objectives.
Victoria has extensive experience working with high-growth start-up companies, including as General Counsel for the Ultromics Group, where she managed the Legal and HR functions across the UK and US. She has significant experience working with SaaS businesses within the healthcare sector, particularly in Oxford's tech innovation hub, as well as previously working in private practice supporting numerous Oxford university spinouts. 
Victoria commented: "It's an incredibly exciting time to join the Navenio team. Whilst the company offers significant innovations for optimising patient flow and efficiency within the healthcare space, Navenio is also unique in that its technology is transferable across all industries. We also have both a female CEO and CTO, which is rare in the tech industry, and I am so pleased to join a team with such inspiring female leadership. Navenio has had a really successful 2022 and we look forward to building on that in 2023."
Connie Moser, CEO at Navenio, added: "Expanding Navenio's team both in the UK and the US is essential to continue the momentum we had in 2022. We are very pleased to have Victoria join the Oxford team and are looking forward to expanding our in-house legal team to allow for quicker business developments. Victoria brings a wealth of knowledge from both tech scaleups and commercial health companies."
To keep up to date with news and views from Navenio, follow us on Twitter or LinkedIn.