Navenio Introduces U.S. Healthcare Market to Innovative RTLS Solution at HLTH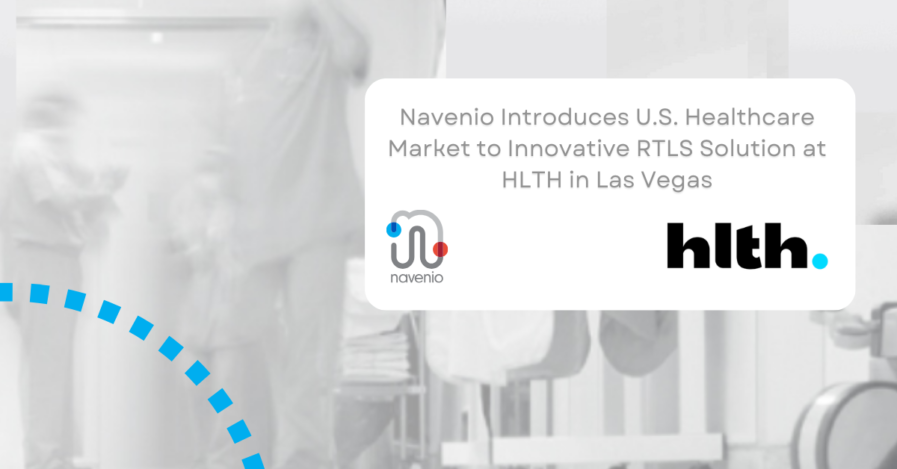 Our CEO Connie Moser, will speak at HLTH 2023 with Amazon Web Services (AWS) in the Healthcare Accelerator Innovation Showcase, taking place in Las Vegas, Nevada between the 8th and the 11th of October.
The event serves as a central hub for the health ecosystem, with a primary focus on promoting health innovation and transformation.
Connie will present on the 8th at 1.10 pm at The HLTH Show Floor, Start-up Stage. This will be during an AWS-sponsored event, due to Navenio's selection and participation in an exclusive AWS Healthcare Accelerator program earlier this year.
The AWS Healthcare Accelerator Innovation Showcase will feature presentations and demos from early-stage organisations that have participated in one of the five AWS Healthcare Accelerator cohorts to date. Solution focus areas include digital health, health equity, aged care, and the healthcare workforce. Connie will join an eight-person panel, to present the Navenio RTLS technology, including key problems solved, exceptional customer outcomes and the value of empowering nursing staff to drive efficiencies across the majority of core hospital functions.
Connie Moser, CEO of Navenio, added: "Navenio's transformative workforce efficiency tool uses innovative infrastructure-free technology to drive improved patient outcomes, enhanced staff collaboration and satisfaction and improved revenues and margins. At a time when the nursing shortage continues to be a major concern for US hospitals, (lite) cellphone-based technology offers an affordable solution to do more with less"
For more information or to attend the event look here.
Find out more about Navenio here: navenio.com | Twitter | LinkedIn