Navenio Joins Singapore Innovation Partnership's Virtual Trade Mission 2021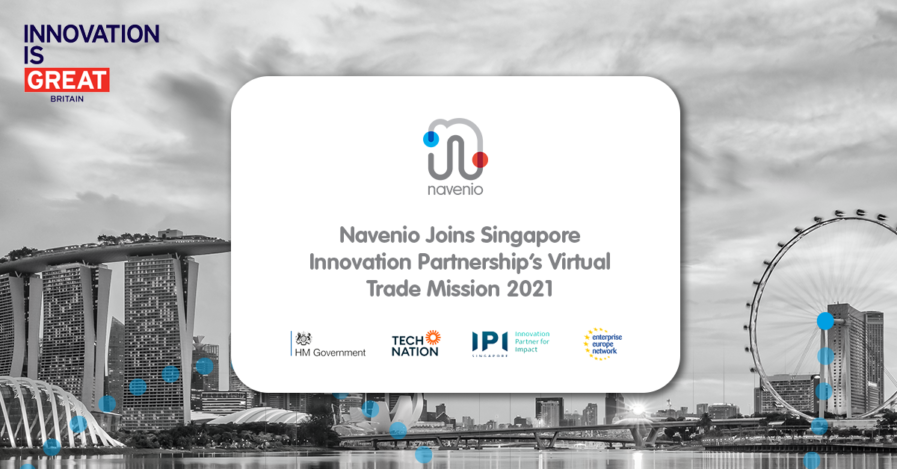 The World Economic Forum considers the UK a leading country for Industry 4.0 – ranking it 2nd for technology and innovation, and 1st for available financing. With this in mind, Navenio and nine other UK companies, including Viper and ANGOKA, have set off on a joint virtual mission to provide products and services to Singapore in the UK and Singapore partnership. 
The virtual trade mission, which began on the 6th May and finishes today on the 12th May 2021, is a venture between the UK, Singapore, and the Department for International Trade (DIT). It is in collaboration with the UK Science and Innovation Network (SIN), Tech Nation, and the IPI. The services offered range from surveillance sensors, IoT security, AI, and Robotics solutions. 
Virtual matchmaking sessions between the vendors and potential partners allowed for quick 20 minute conversations to build connections and showcare the benefits of their technology. This enabled both parties to decide whether a further discussion should take place. On top of this, attendees gained a deeper understanding of the UK's Industry 4.0 landscape from Professor Hamid Mughal OBE, to learn more about the products and services Navenio and the other UK companies are offering.
To learn more click here. And to keep up to date with the latest news from Navenio, follow us on Twitter and LinkedIn.