Navenio Secures $6.3m to Boost Efficiency and Capacity for Patient Care Delivery Teams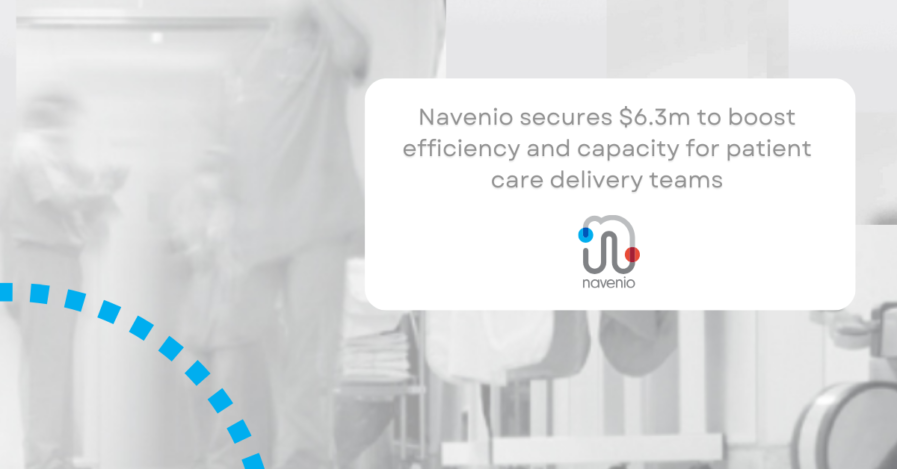 The round, led by Oxford Science Enterprises, will support Navenio's expansion into the US and the development of additional efficiency innovations 
Today we're proud to announce our $6.3 million investment to help revolutionise healthcare efficiency worldwide. The round was led by Oxford Science Enterprises, and saw existing investors, including G.K. Goh Ventures, Big Pi Ventures, George Robinson, and the University of Oxford, participate. 
Navenio's technology streamlines patient care logistics within complex healthcare environments, optimising workflow efficiency. Real-time location awareness of patients, staff and medical equipment combined with Rideshare-like intelligence of task allocation, current path of motion and optimal route determination enables smart, automated orchestration of patient care. 
With access to real-time actionable insights, such as over- or under-utilisation of resources (staff and/or medical equipment), Navenio's 'Intelligent Location and Workforce Solutions' facilitate improved operational efficiency and effectiveness, optimal resource utilisation, creating enhanced revenue opportunities and better staff collaboration around the orchestration of care.  This transformation frees up clinical staff to maximise their time on providing the best care to patients. 
Heather Roxborough, Head of HealthTech at Oxford Science Enterprises, commented: "We invest in companies with the potential to become leaders in their field, and that is why we're proud to back the incredible team at Navenio on their latest fundraise. Navenio is revolutionizing the way we create more efficient healthcare workplaces, through its proven technology powered platform for indoor mapping, and we are excited to continue supporting the team on the next stage of the company's journey as they look to deliver its offering to a wider range of use cases and across new geographies."
Andy Carruthers, CIO University Hospitals of Leicester NHS Trust commented, "Navenio has enabled a 66% increase in efficiency and effectiveness in our portering workforce across the 3 Leicester hospitals. Patient flow and experience has improved by getting the right person to the right place at the right time, and the platform has been enthusiastically adopted by our teams. I look forward to expanding our use of Navenio to support additional workgroups and integrate into our other core technologies."
Connie Moser, CEO of Navenio, added: "This investment will go a long way in helping Navenio to ramp up its offering in the US as well as in new geographies. We're on a strong growth trajectory, and accelerating our deployment for real world impact across healthcare and beyond is our top priority."
Find out more: navenio.com | Twitter | LinkedIn