Connie Moser, awarded CEO of the Year 2022 UK, Oxford by CEO Monthly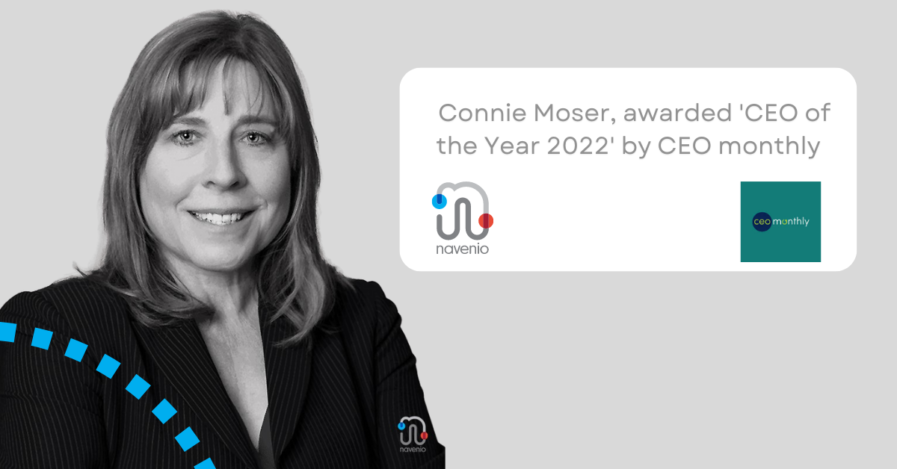 Our CEO, Connie Moser, has been recognised as CEO of the Year 2022 – UK, Oxford, as part of CEO Monthly UK awards.
Now in its fifth year, the CEO of the Year 2022 programme acknowledges individuals who are pushing the boundaries in their industries, consistently proving their company is among the best of the best in their field. 
The CEO of the Year 2022 Award focuses on those who have shown unmatched dedication to their business and colleagues over the past year. Those recognised have risen to meet these challenges with a forward-thinking approach to ensure their employees and colleagues thrive in a productive, positive, and sustainably minded workplace.
The awards are hosted by CEO Monthly, part of publishing house AI Global Media, and aims to offer the latest insight, interviews and profiles of Chief Executive Officers from across the corporate landscape within the monthly digital magazine. The publication offers a dedicated newsletter, website and awards programmes, highlighting the hard work of businesses from a variety of markets and regions.
Connie commented "After joining the Navenio team earlier this year, I am proud to accept this recognition as a CEO of the year, Oxford UK. At Navenio, we are looking forward to the next phase of our growth and continue to improve the efficiency of the healthcare industry and beyond in 2023"
To keep up to date with news and views from Navenio, follow us on Twitter or LinkedIn.