Bill Kloes joins Navenio as COO to drive US expansion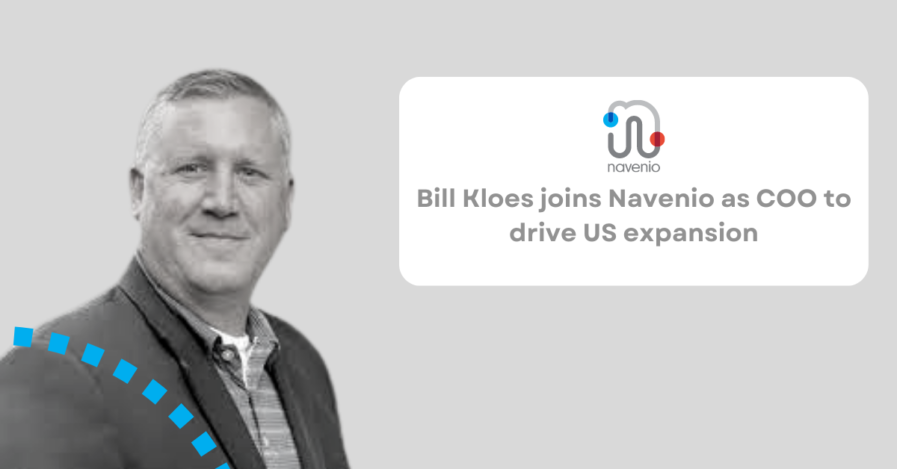 As we continue our expansion into the US market, we are excited to announce the appointment of Bill Kloes as Chief Operating Officer (COO) at Navenio. 
Bill joins Navenio with a background in healthcare IT with over 30 years experience in scaling up tech businesses and has an impressive track record in building successful teams and managing profitable operations. Previous roles include VP of Customer Operations, General Manager of Managed Services at McKesson and VP of Professional Services at Nuance.

Bill commented: "With a range of experience in the healthcare sector behind me, I'm excited to be joining Navenio to help the company grow its presence in the US. There is huge demand for innovation within the sector, as health services try to get back to capacity. The company is going a long way in supporting patient flow and optimising efficiency and capacity and I look forward to being part of the Navenio journey."
Connie Moser, CEO at Navenio, added: "We're now at an exciting phase of our growth, as we expand into the US and beyond. Bill has a wealth of experience in the tech scale up space to help us grow and achieve our goals, not only in the healthcare sector but in a wide range of verticals. I welcome Bill to our team and look forward to the results that we can achieve together."
Navenio has already forged strong relationships with health systems and facilities management operators in the UK and US. We are also currently developing a proven and globally scalable evidence base to further support improved patient flow across the health economy. 
To keep up to date with news and views from Navenio, follow us on Twitter or LinkedIn.