Navenio Shortlisted for Tech for Good Award at UK Tech Awards 2021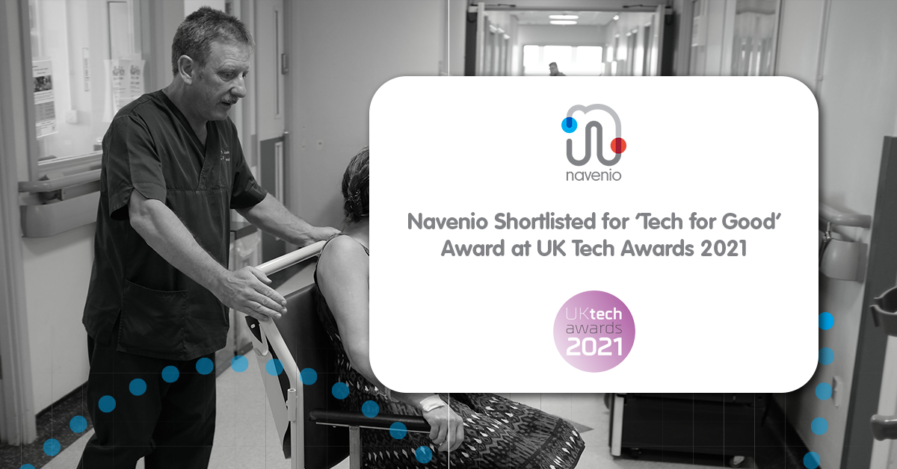 Navenio is delighted to have been shortlisted for a 'tech for good' award at this year's prestigious UK Tech Awards. Our highly scalable indoor location technology increases efficiency and streamlines workflows in different working environments. Within healthcare specifically, it transforms hospitals and patient experience globally by enabling the correctly skilled teams to be in the right place, at the right time, with the end goal of allowing teams to deliver the best in patient care possible.
Other companies recognised in the category include Babylon Healthcare Services, BBC Bitesize, Kooth plc, Raspberry PI Foundation and the ZOE COVID Symptom Study. These businesses are providing technology that positively impacts their customers and users. From utilising AI to re-engineer the model of healthcare, offering online study support and resources to students, providing digital mental health care, encouraging young people worldwide to learn computer skills and helping to stop the spread of COVID. 
The awards celebrate success and reward achievement, whilst raising the profile of the UK tech community, and we are very excited for the results of the final on Wednesday 3rd of November. 
To keep up to date with news and views from Navenio, follow us on Twitter or LinkedIn. To get involved in the awards follow the link here.