Tim Weil, Navenio CEO, is guest speaker at IoT Tracking Summit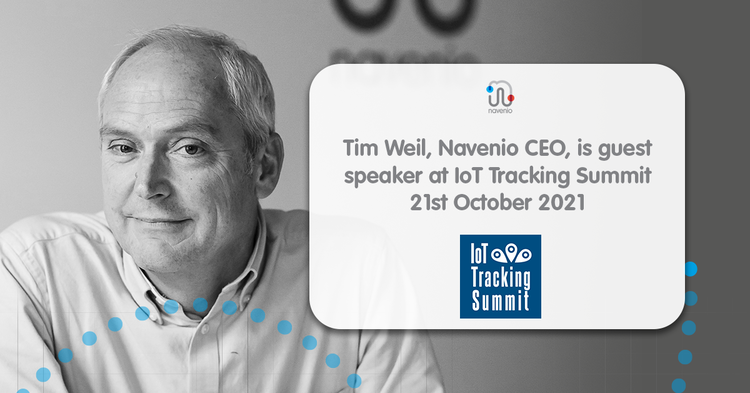 The IoT Tracking Summit will take place on 20th and 21st October. It is an opportunity to take a look into the future of the indoor location tracking market with sessions that focus on the latest developments in technology and trends, and how they are being applied to real-life use cases. With a variety of speakers offering a range of sessions the virtual summit will be a chance to connect with customers, partners and suppliers from around the world, sharing thoughts and experiences.
On day 2 Navenio's CEO, Tim Weil will take part in a session between 3-4pm BST discussing the future of indoor tracking. Drawing on a customer's experience, Tim will focus on how smart indoor location services can be used in hospitals and demonstrate how it can unlock significant improvements in their efficiency and workflow. Petr Sedlacek of Sewio Networks, Domenico Colucci of Nextome, and Remy Thellier of Syntony GNSS will also be taking part in the session and exploring use case examples of indoor tracking in stadiums, underground railways, factories and much more.
Make sure you join us and reserve your seat here.